The Official PB Lover's Beach Reading List!
Tuesday, June 03, 2014


It's that wonderful time of the year where you find yourself at the beach sitting under a big umbrella or spread out on a towel enjoying the sound of waves hitting the shore and the feeling of sand between your toes.

The smell of salt and sand and the warm breeze is paradise in itself. I'd bargain to say that the only thing that could possibly better a day at the beach is undoubtedly something to curl up and read on the beach. In my humble opinion, there are so many books and so little time. So if you're as indecisive and incapable of commitment as I am when it comes to books, this list is for you.


the fault in our stars


Besides the fact that this book is about to hit the big screens, The Fault In Our Stars is worth a read before you see it in theater. If The Fault In Our Stars doesn't make you ugly cry, I guarantee
Ed Sheeran's song
that he wrote for the movie adaption will have you bawling like a child. (On second thought, you may want to read this one indoors with a box of tissues.)
The Cuckoo's calling
J.K. Rowling writing under a pen name? I'm there.
Oh, and don't be fooled by the title or cover. This is a full on detective book, and beware, it's a long one.
If I stay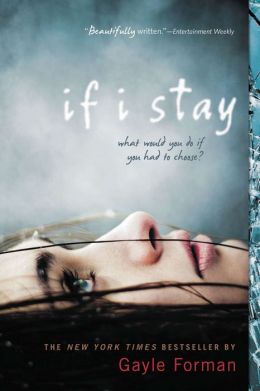 17 year old Mia slips into a coma after a car accident. She has an out of body experience that leaves her choosing to either live a difficult life or die peacefully.
This book is literally an emotional roller coaster.
Eleanor & Park
Set in 1986, Eleanor and Park are two misfits who are each other's first love.
The Perks Of being a wallflower
If you're ever wondering where the 'In that moment I swear we were infinite' quote originated from, this book is for you. The Perks of Being a Wallflower is such a good read, and it's now a movie.
Logan Lerman and Emma Watson are in the movie just in case you needed any incentive to start reading.
Divergent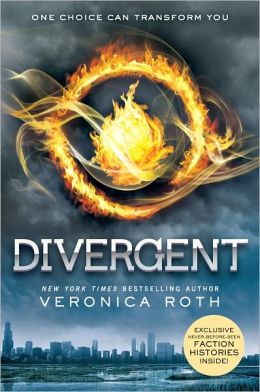 This is the first story in Veronica Roth's dystopian series full of futuristic books. If you liked The Hunger Games, Divergent is for you.
Oh, and Divergent is 1/3 books, so you'll have something to read immediately after you finish! (Winning!) Or you can watch the new movie. Or do both.
So, what are you reading this summer?