Why Zendaya Is My Hero
Wednesday, October 21, 2015
I'm 19. Zendaya is 19. We're the same age, but I still want to be Zendaya when I grow up.
Zendaya used to simply be a musician to me. She was the artist who sang "Replay", my favorite song on my running playlist. I thought it was a catchy song, but I never bothered to learn more about the person who sang this catchy song. I assumed she was like most famous people; a pretty face with a pretty voice who wore pretty clothes. Basically, I assumed completely wrong.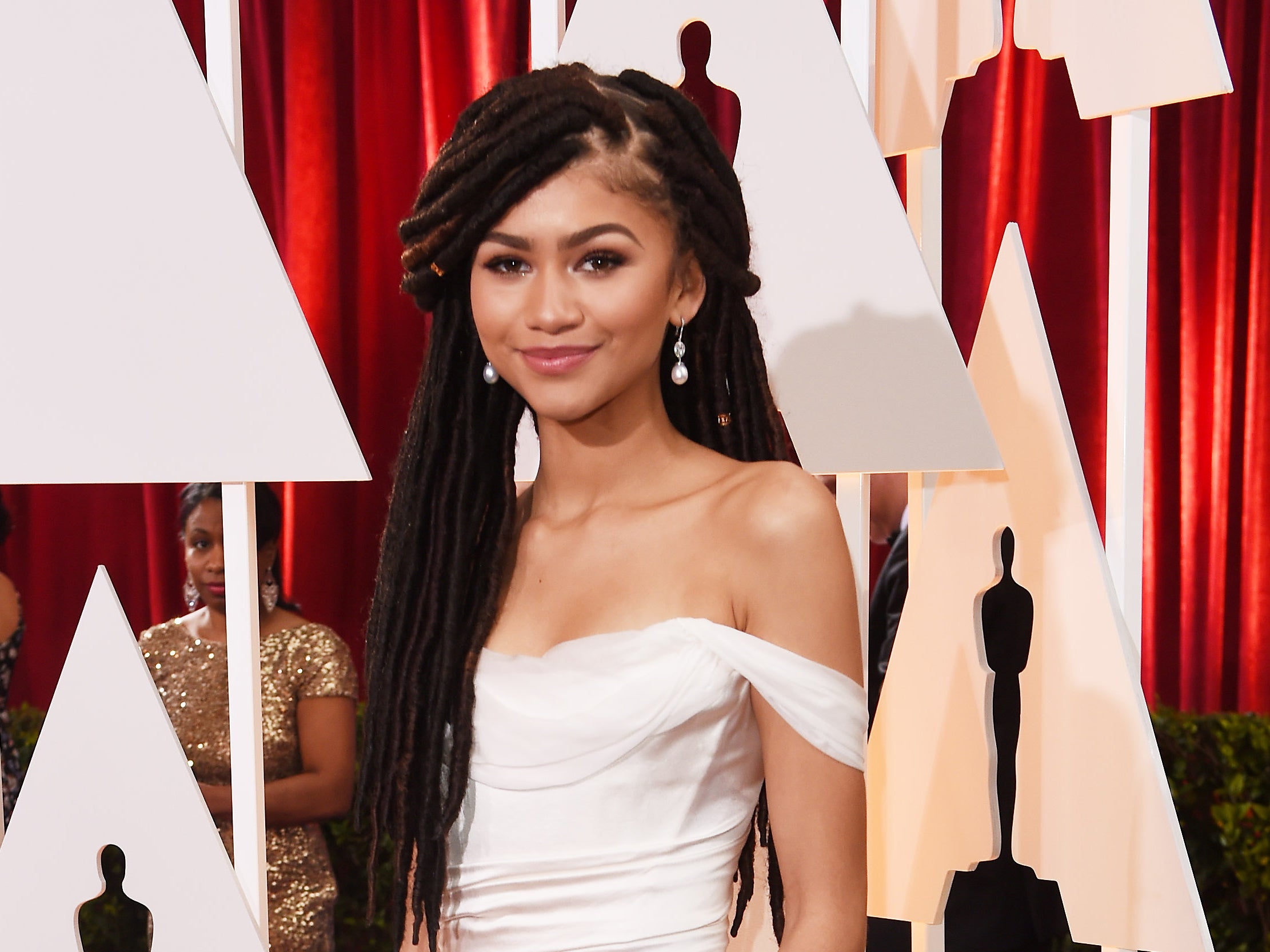 I made a new running playlist, and Zendaya was forgotten. Unfortunately, the next time I heard the name Zendaya, her hair style was disrespectfully being called out/mocked after a red carpet event. I was horrified. I couldn't imagine how I would feel if I put on a gorgeous dress and got my hair and makeup beautifully done just to be mocked by another woman because of my culture. To say I would be hurt and angry would be an understatement. Zendaya, however, who was the actual victim of these hateful and hurtful comments handled the situation with enviable grace and respect. From that day on, Zendaya was on my radar.
February 24, 2015
I'm constantly impressed by how genuine Zendaya is. She juggled her schoolwork with photoshoots and filming, yet she still graduated from high school like a normal 18 year old. She posts pictures on Instagram of herself in gorgeous outfits with her hair and makeup professionally done, but she also posts pictures of her wearing no makeup and sweatpants. She knows who she is and what she stands for, and she's not afraid to voice her thoughts and opinions. She's not afraid to show an unphotoshopped side of her body on the outside or her mind on the inside.
Zendaya is a celebrity, no doubt about it, but fame has never made her seem untouchable. She's real. I could talk about her incredible sense of style or her beautiful hair styles, but the most beautiful part about Zendaya is her depth. Yes, she looks gorgeous if not flawless on the outside. Yet her outward appearance isn't what made me initially admire her. I admire Zendaya for constantly sticking up for herself, her culture and others (especially women.) Lately it's become somewhat trendy to say you're a feminist in the media. Most celebrities have adopted a type of feminism that allows them to claim the title only when it's beneficial for their name or reputation. Zendaya on the other hand is exceptionally socially aware. She's not afraid to be the voice for the voiceless. She's not afraid to have an unpopular opinion. She's not afraid to shut down sexist comments. She's just going to continue empowering anyone who will listen. Whether you like it or not.
If you've read this far, and Zendaya isn't y

our hero yet, you might be interested to know that sh

e has her own Barbie doll. The racist and disrespectful comments concerning Zendaya's hair at the Oscars prompted the diversification of Barbie dolls. This new doll offers representation and an expansion of the definition of beauty. Zendaya's doll finally offers representation, depicting what many young women

actually look like. While a simple Barbie doll may seem rather insignificant, it's a huge step for society in all facets.
As I said at the beginning of this post, Zendaya is only 19. She hasn't even been alive for two decades, yet she's already making her mark. She's a glimpse of the future she's willing to fight for. And if this is a sneak preview of what's to come, I can't wait to get there. Because this is Zendaya's world, and we're just living in it. And I'm completley okay with that.
"Don't ever think you don't have something beautiful inside of you. You're unique and beautiful in every single way, different then everyone else." -Zendaya